Add a chat room to your Trello board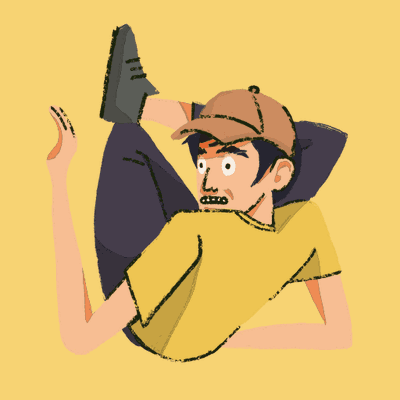 Adam Cao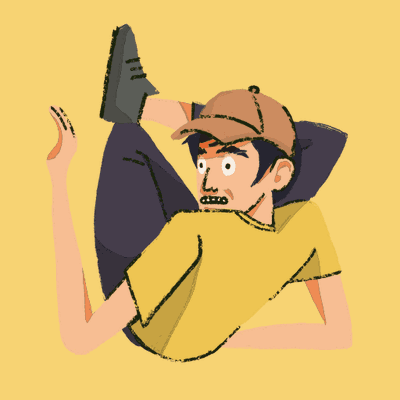 Adam Cao
tldr: you can add a dedicated chat room to your Trello board using the Board Chat Power-Up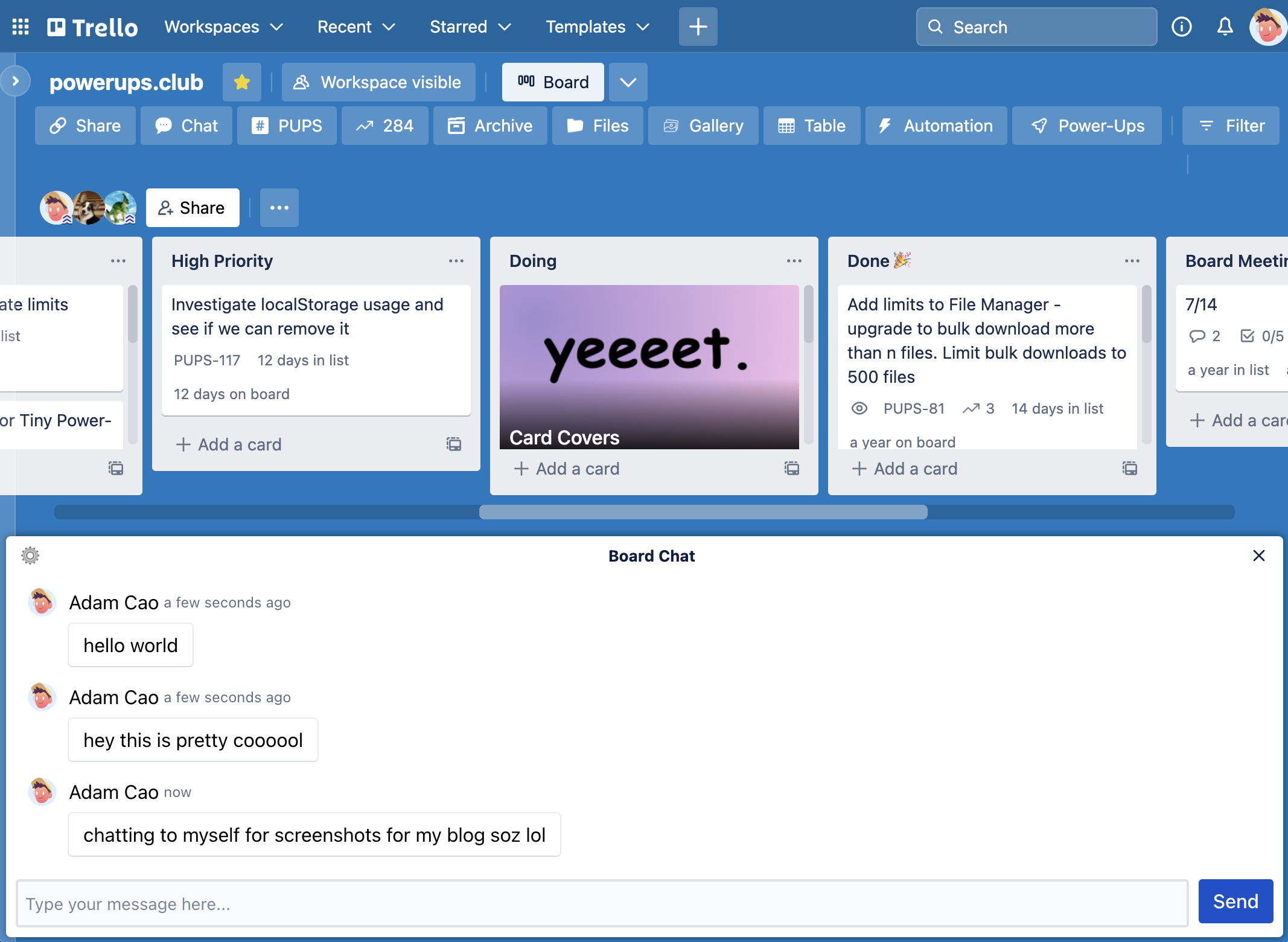 Currently, in Trello, to communicate with any of your teammates, you have to either write a comment on a card or take it off Trello a use something like Slack or emails. With the Board Chat Power-Up, you can create a dedicated chat room at the board level. It lets you chat with other people on your board without having to open up any cards.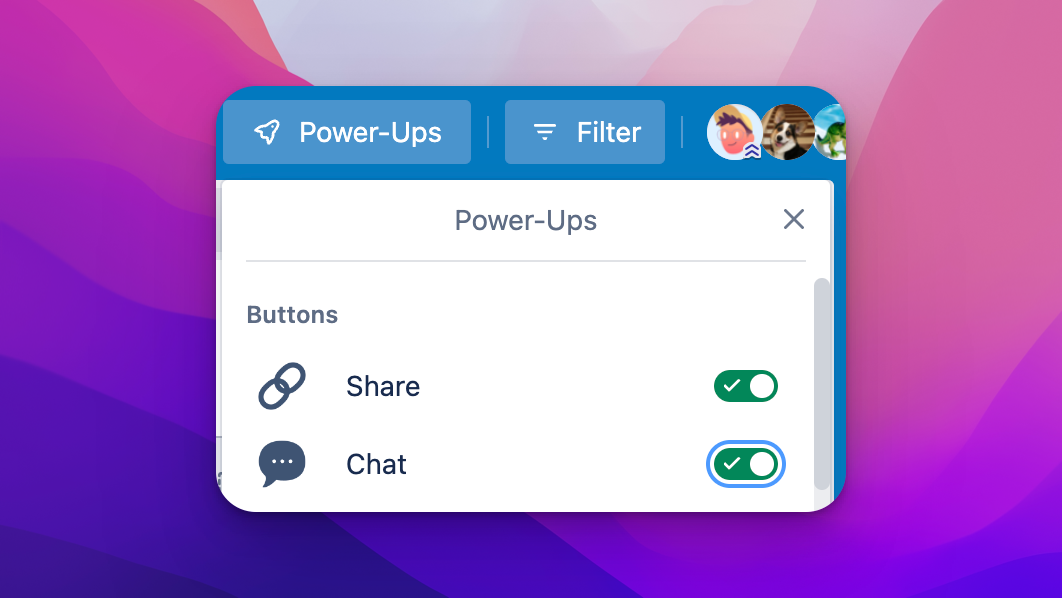 The Power-Up adds a "Chat" button to the top of your Trello board (you might have to enable it via the "Power-Ups" button for it to show up by default). Clicking the "Chat" button opens the chat UI in the lower half of your board.
The Board Chat Power-Up is currently enabled in over 13,000 Trello boards. Enable it on your boards today, and start chatting with your teammates!
The Board Chat Power-Up is free to use for 7 days and then it'll require a Tiny Power-Ups Club membership which only costs $5 per month. This membership also includes unlimited access to all of our other Power-Ups such as External Share, Card Approvals, File Manager, and more!